Community Manager
Here to keep the office running
Marta always has a smile on her face, she's the sunshine in our office on cloudy days. She is our friendly office assistant and keeps the office running smoothly. She helps Bob get things done, corrects his horrible spelling and makes sure we stay on track. Did we mention, Marta seems to have a thing about "quotes"? ...and... (ellipsis). 
In the short time Marta has been with us she has even started to learn Drupal and has helped with content and data management on a number of projects as well. Marta's role will certainly grow as she learns more about our business.
When she isn't at work you can find her with the planning committees for two different community dinners in St. Charles, IL. Marta also volunteers as an ESL tutor (English as a second language) through Literacy Volunteers Fox Valley. Marta also loves to swim, hike, and greatly enjoys reading.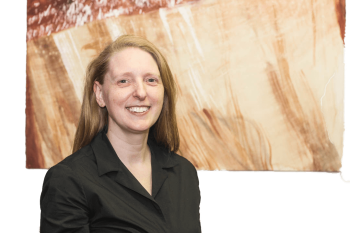 with n2C for
2 years 184 days